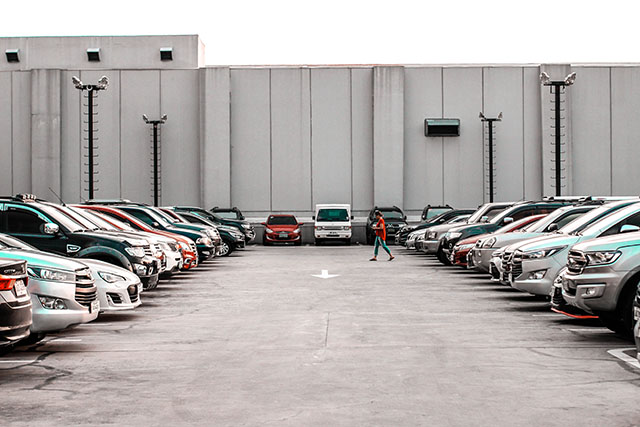 Palo Alto Office Center – Garage
Parking for Palo Alto Office Center
With PCI and ParkChirp, you can learn all you may need to know about parking for Palo Alto Office Center. Continue reading below for additional information on this parking garage.
This is one of the tallest commercial office buildings south of San Francisco, 525 University will certainly catch your eye. In addition, the building is centrally located on University Avenue and boosts a 5 level, 400+ stall underground parking garage. Also, the facility is gated and fully staffed – providing secure parking to both monthly and daily public parkers.
We hope to see you soon!
Location
Facility Address: 451 Cowper Street, Palo Alto, CA, USA
Enter this location at 451 Cowper St. This is the Palo Alto Office Center garage, operated by PCI Parking. In addition, it is located on the northeast side of Cowper St. between University Ave. and Lytton Ave. Also, the entrance is marked by black a 'Welcome to the Palo Alto Office Center' sign with white lettering.
Posted Rates
Hourly Rates

0-60 mins = $3.00
Each Additional 60 minutes = $3.00
Daily Max = $18.00

Monthly Rates

24/7 Unreserved = $175.00
Amenities
Covered Parking
EV Charging Available
Handicap Accessible
Mobile Pass Accepted
Self Park
Hours of Operation
Monday: 7:00AM - 7:00PM
Tuesday: 7:00AM - 7:00PM
Wednesday: 7:00AM - 7:00PM
Thursday: 7:00AM - 7:00PM
Friday: 7:00AM - 7:00PM
Saturday: Closed
Sunday: Closed