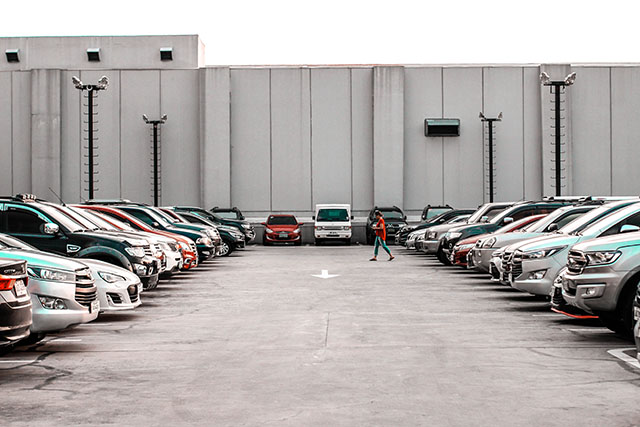 Metro at Showplace Square – Garage
Parking for Metro at Showplace Square
With PCI and ParkChirp, you can learn all you may need to know about parking for Metro at Showplace Square. Please click "Buy Hourly Parking" or "Buy Monthly Parking" or simply continue reading below for additional information on this parking garage.
Furthermore, Metro at Showplace Square is located in the heart of the Design District between Potrero Hill and SoMa. In this area, there are numerous restaurants including SoMa Streatfood, nightlife, grocery shopping, 2 large gyms. Also, the large sporting facilities such as AT&T Park (home of the San Francisco Giants) and the Chase Center Arena (home of the Golden State Warriors) are within walking distance.
Also, Metro @ Showplace Square Garage sits directly under its name sake apartment complex. In addition, this 266 Stall underground facility serves both residential and local office/retail customers. Lastly, it is the only secure underground public facility in the area.
For monthly parking visit our website 675 Townsend (monthlypark.com)
Location
Facility Address: 675 Townsend Street, San Francisco, CA, USA
This facility is located at 675 Townsend Street, the garage is most easily recognized for being directly across the street from the Zynga Building and directly adjacent to Adobe. In addition, it is uniquely situated at the convergence of SOMA and the Design Center. The facility is operated self-park with valet-assist. Also, attendants are on-site from 6am-9pm weekdays. Access into the facility is located between 7th & 8th Streets on Townsend.
Amenities
Covered Parking
EV Charging Available
Handicap Accessible
Mobile Pass Accepted
Oversize Vehicle Friendly
Printed Pass Only
Self Park
Valet Parking
Hours of Operation
Monday: 6:00AM - 9:00PM
Tuesday: 6:00AM - 9:00PM
Wednesday: 6:00AM - 9:00PM
Thursday: 6:00AM - 9:00PM
Friday: 6:00AM - 9:00PM
Saturday: Closed
Sunday: Closed