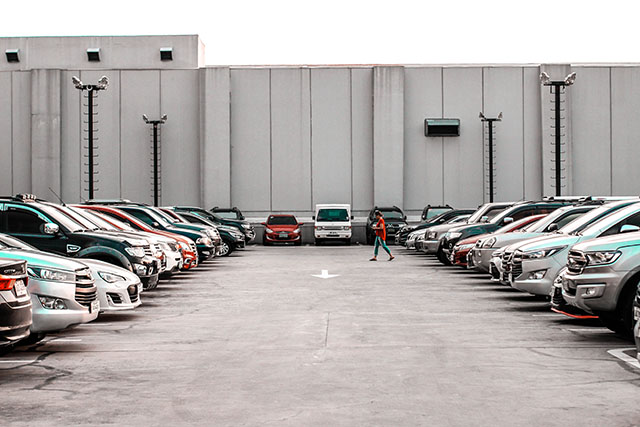 Marshall Square – Garage
Parking for Marshall Square
With PCI and ParkChirp, you can learn all you may need to know about parking for Marshall Square. Please click "Buy Monthly Parking" or simply continue reading below for additional information on this parking garage.
Firstly, this is a five story parking structure that serves patients of Kaiser Hospital and the tenants and visitors of Marshall Square Office Buildings. Secondly, there are daily and monthly parking available to the general public. In addition, the entrance to the parking garage is on Walnut Street street between Veterans and Marshall. Also, the garage is gated and fully staffed, providing secure parking to both monthly and daily visitors. 24/7 monthly parking is provided via access card. No long term vehicle storage is allowed.  Vehicles must enter and exit regularly.
We hope to see you soon!
Location
Facility Address: 631 Walnut Street, Redwood City, CA, USA
Please enter this location at 631 Walnut. It is located on the southeast side of Walnut Street between Kaiser Hospital and the Marshall Square office buildings. Also, the entrance is marked by a blue 'Welcome to Marshall Square Garage' sign with white lettering.
Posted Rates
Hourly Rates

0 - 60 mins = $3.00
Each additional 30 min or fraction thereof = $1.00
Daily Maximum (24 hours) = $14.00
Amenities
Covered Parking
Handicap Accessible
Mobile Pass Accepted
Oversize Vehicle Friendly
Self Park
Hours of Operation
Monday: 24/7
Tuesday: 24/7
Wednesday: 24/7
Thursday: 24/7
Friday: 24/7
Saturday: 24/7
Sunday: 24/7