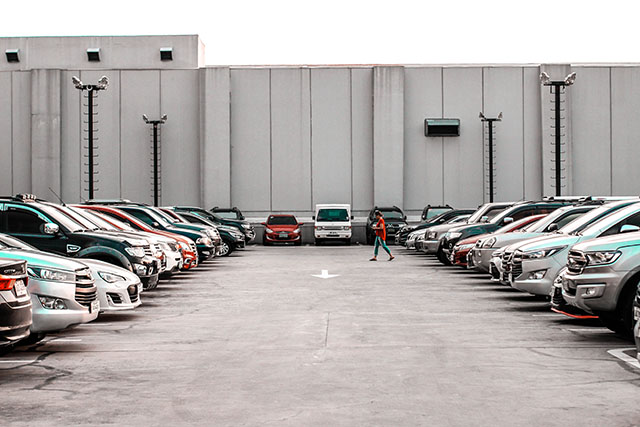 Kittridge Street – Garage
Parking for Kittridge Street Garage
With PCI and ParkChirp, you can learn all you may need to know about parking for Kittridge Street Garage. Continue reading below for additional information on this parking garage.
Kittredge Street Garage is a fully automated facility and it is conveniently located in the heart of Downtown Berkeley. In addition, this parking facility provides service to all of Downtown Berkeley businesses, students of the various schools and colleges, BART commuters, and many more.
Furthermore, it is a 3-level, 262 self-park stalls, covered and multi use parking facility. Also, the garage provides daily and monthly parking. As well as, it offers has various validation and discount parking programs. In addition, destinations that are in close proximity include: Berkeley Repertory Theater, Aurora Theater Company, Freight & Salvage, and much more!
We hope to see you soon!
Location
Facility Address: 2020 Kittredge Street, Berkeley, CA, USA
This garage is located in Downtown Berkeley just a couple of city blocks west of the University of California Berkeley. In addition, the nearest cross street is Shattuck Avenue which is the major strewed going through Downtown.
Posted Rates
Hourly Rates

0-1 Hour (Mon - Fri 6am-11pm) = $2.50
Each additional hour of fraction thereof (Mon - Fri 6am-11pm) = $2.50
Daily Maximum (Mon - Fri 6am-11pm) = $18.00
0-1 Hour (Sat - Sun 8am-11pm) = $2.50
Each additional hour of fraction thereof (Sat - Sun 8am-11pm) = $2.50
Daily Maximum (Sat - Sun 8am-11pm) = $10.00

Monthly Rates

24/7 Unreserved = $210
24/7 Reserved = $325
Amenities
Covered Parking
Handicap Accessible
Oversize Vehicle Friendly
Printed Pass Only
Self Park
Hours of Operation
Monday: 6:00AM - 12:00AM
Tuesday: 6:00AM - 12:00AM
Wednesday: 6:00AM - 12:00AM
Thursday: 6:00AM - 12:00AM
Friday: 6:00AM - 12:00AM
Saturday: 8:00AM - 11:00PM
Sunday: 8:00AM - 11:00PM