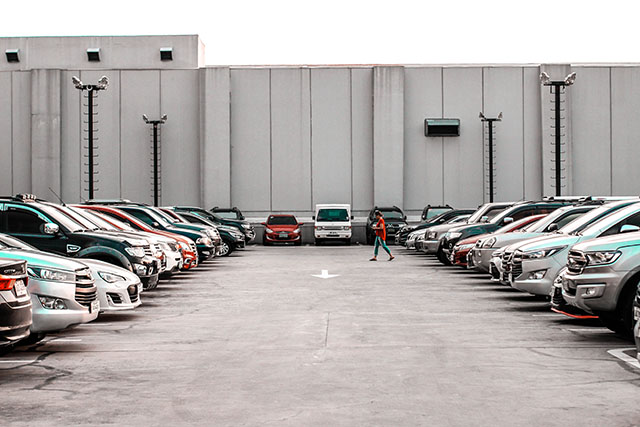 Hanover Broadway – Garage
Reserve parking for Hanover Broadway here!
With PCI and ParkChirp, you can reserve cheap parking for Hanover Broadway! Click "Buy Monthly Parking" or simply continue reading below for additional details on this parking garage!
This parking facility is located inside the Hanover Broadway Uptown Luxury Apartment complex. The complex is located with convenient access to attractions all around Uptown Oakland. It's convenient location means you can find all that you need just around the corner. Just a short walk to the urban sanctuary at Lake Merritt, and easy access to things all around The Bay Area via the BART station on 19th Street. We hope to see you soon!
Location
Facility Address: 329 26th Street, Oakland, CA, USA
This garage is located in Uptown Oakland, near Oakland Broadway Auto Row with convenient freeway access to Bay cities via the 27th Street on and off ramp. The garage is located inside the Hanover Broadway Apartments building (325 27th Street) where you will also find Target. The garage is accessible via 26th Street, between Broadway and Valdez Street.
Posted Rates
Daily Parking

1 Hour ($6)
Each 30 Minutes After 1 Hour ($1)
Daily Max ($24)

Validation Coupons

40, One Hour Coupons ($80)
10, All Day Coupons ($240)
Amenities
Covered Parking
EV Charging Available
Handicap Accessible
Oversize Vehicle Friendly
Printed Pass Only
Self Park
Hours of Operation
Monday: 6:00AM - 10:00PM
Tuesday: 6:00AM - 10:00PM
Wednesday: 6:00AM - 10:00PM
Thursday: 6:00AM - 10:00PM
Friday: 6:00AM - 10:00PM
Saturday: 6:00AM - 10:00PM
Sunday: 6:00AM - 10:00PM