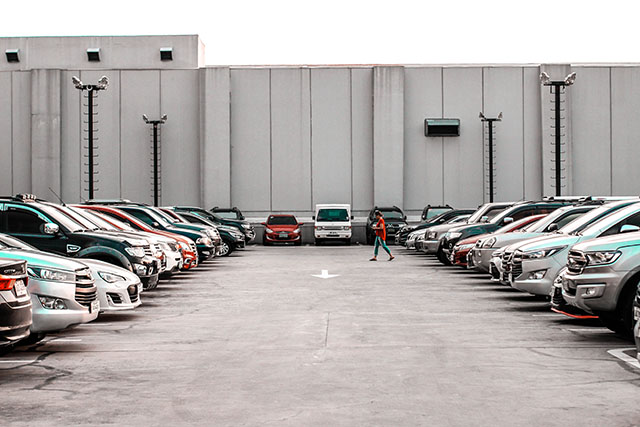 Civic Plaza Garage
Parking for Civic Plaza Garage
With PCI and ParkChirp, you can learn all you need to know about parking for Civic Plaza Garage!
This parking facility is located at the Civic Plaza in Walnut Creek, California. Civic Plaza is a town center that contains office, retail, and restaurant space! This area of town provides modern office space for potential tenants including, but not limited to, conference rooms, floor to ceiling windows, and more! The Plaza also has several retail stores and restaurants. This is an ideal location for families looking to have a fun weekend out of the house! Find parking for this area at Civic Plaza Garage through ParkChirp!
We hope to see you soon!
Location
Facility Address: 1655 North Main Street, Walnut Creek, CA, USA
Entrance to this garage is directly behind the 1655 N. Main St (Civic Plaza) building, near 1618 Commercial Ln., between Civic Dr. and Bonanza St.
Posted Rates
Hourly Rates

Evening Special After 5:00pm ($5)
Daily Maximum ($15)
Each Interval of 15 Minutes ($1)
Amenities
Covered Parking
Handicap Accessible
Oversize Vehicle Friendly
Self Park
Valet Parking
Hours of Operation
Monday: 7:00AM - 7:00PM
Tuesday: 7:00AM - 7:00PM
Wednesday: 7:00AM - 7:00PM
Thursday: 7:00AM - 7:00PM
Friday: 7:00AM - 7:00PM
Saturday: Closed
Sunday: Closed