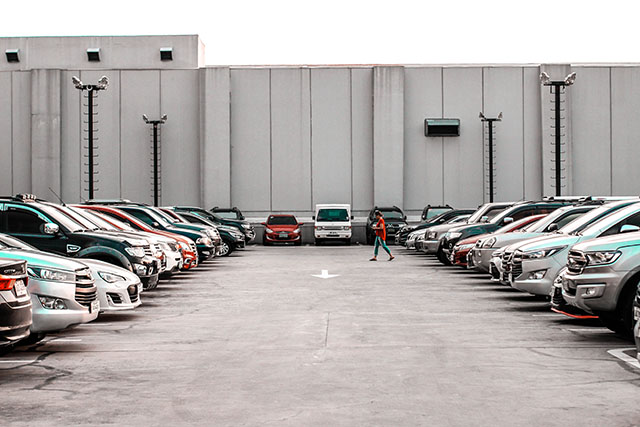 Alpine Square – Garage
Parking for Alpine Square 
With PCI and ParkChirp, you can learn all you may need to know about parking for Alpine Square. Continue reading below for additional information on this parking garage.
Alpine Square is "one of Walnut Creek's best located Class A office projects with immediate access to the heart of Walnut Creek's famed retail district" Broadway Plaza. "One block access to North and South Interstate 680. Three blocks to Highway 24 Access. Convenient and easily accessible for employees and visitors."
We hope to see you soon!
Location
Facility Address: 1777 Botelho Drive, Walnut Creek, CA, USA
Alpine Square garage is located underneath the 1777 Botelho Dr. Building. The entrance is on the same location as the building itself.
Posted Rates
Hourly Rates

0 - 30 mins = $1.00
Each additional 20-min or fraction thereof = $1.00
Daily Maximum = $10.00

Monthly Rates

Standard - Unreserved (M-F Daytime) = $75
Standard - Reserved (M-F Daytime) = $100
Amenities
Covered Parking
Handicap Accessible
Oversize Vehicle Friendly
Self Park
Valet Parking
Hours of Operation
Monday: 7:00AM - 7:00PM
Tuesday: 7:00AM - 7:00PM
Wednesday: 7:00AM - 7:00PM
Thursday: 7:00AM - 7:00PM
Friday: 7:00AM - 7:00PM
Saturday: Closed
Sunday: Closed