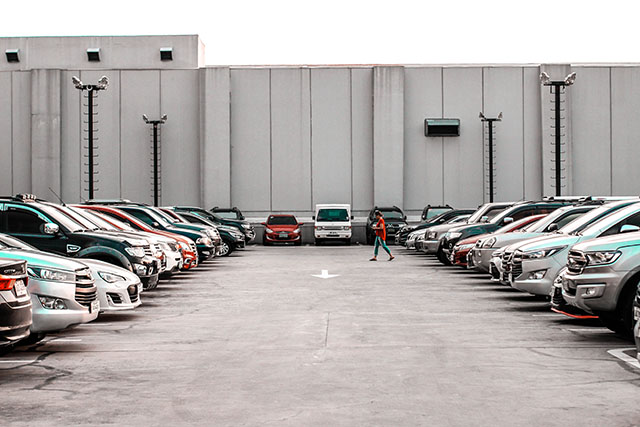 388 Beale – Garage
Parking for 388 Beale 
With PCI and ParkChirp, you can learn all you may need to know about parking for 388 Beale. Please click "Buy Monthly Parking" or simply continue reading below for additional information on this parking garage.
The buildings catch your eye from blocks away. Two towers rising up from a central entrance atrium. With striking views of the Bay Bridge and the surrounding downtown Financial District, 388 Beale Garage offers premium reserved parking in a tight market. The location provides easy on-off freeway access with the financial district, SOMA, AT&T Park and other destinations just steps away. The apartment homes offer a one-of-a-kind experience in upscale, high-flying city living and the garage is here to serve the needs of area residents requiring additional parking. Reserve your spot today.
We rent reserved monthly parking only. There is no daily parking. In addition, we have a limited supply of storage rooms to rent. Please contact us for more details and availability.
We hope to see you soon!
Location
Facility Address: 388 Beale Street, San Francisco, CA, USA
The entrance to the garage is right next to the building main entrance and address at 388 Beale Street, San Francisco CA 941054. Its a four level subterranean secured property. This garage is only 2-min from Bay Bridge, walking distance from Market Street and BART, the Financial District, SOMA, The Embarcadero water front, AT&T Park (SF Giant's ) and Chase Center (Golden State Warriors')
Amenities
EV Charging Available
Handicap Accessible
Oversize Vehicle Friendly
Self Park
Hours of Operation
Monday: 24/7
Tuesday: 24/7
Wednesday: 24/7
Thursday: 24/7
Friday: 24/7
Saturday: 24/7
Sunday: 24/7