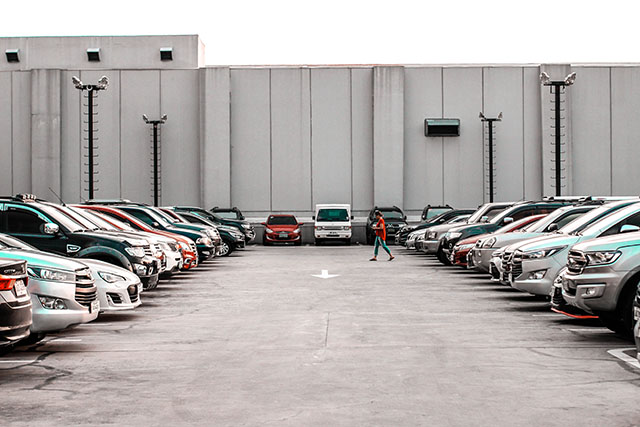 Growers Square – Garage
Parking for Growers Square
With PCI and ParkChirp, you can learn all you may need to know about parking for Growers Square. Please click "Buy Monthly Parking" or simply continue reading below for additional information on this parking garage.
Growers Square is steps away from Walnut Creek's premier destinations: East Bay's premier shopping destination Broadway Plaza, several award winning restaurants, vibrant night life and the Lesher Center. It is also a block away from Walnut Creek BART station.
We hope to see you soon!
Location
Facility Address: 1976 N California Blvd, Walnut Creek, CA, USA
The physical address of the garage is 1976 N. California Blvd., Walnut Creek CA 94596. It is one of the four buildings in the Growers Square complex. Vehicle entrance to the garage is on Cole Ave. between N. California Blvd. and Locust St.
Posted Rates
Hourly Rates

0 - 20 mins = $1.00
Each additional 20 min or fraction thereof = $1.00
Daily Maximum = $16.00

Monthly Rates
Amenities
Covered Parking
Handicap Accessible
Oversize Vehicle Friendly
Self Park
Hours of Operation
Monday: 24/7
Tuesday: 24/7
Wednesday: 24/7
Thursday: 24/7
Friday: 24/7
Saturday: 24/7
Sunday: 24/7