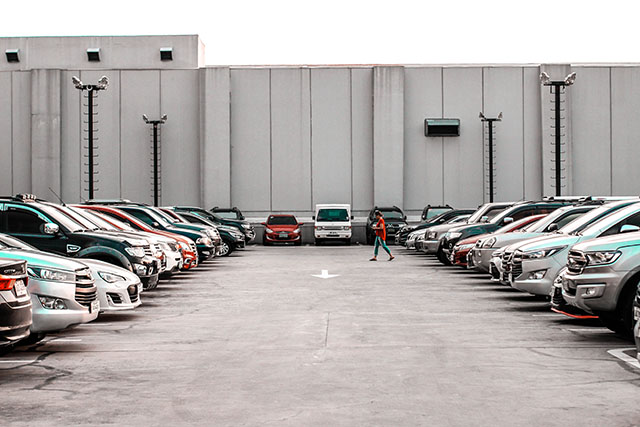 The Plaza at Walnut Creek – Garage
Parking for The Plaza at Walnut Creek
With PCI and ParkChirp, you can learn all you may need to know about parking for The Plaza at Walnut Creek. Continue reading below for additional information on this parking garage.
This two-building seven-story complex is located in the heart of the downtown business district close to Walnut Creek's civic, cultural, entertainment and dining destinations, award wining restaurants, The Lesher Center, and Broadway Plaza.
The garage provides both valet and self-parking. Valet parking is available 7am -6pm M-F while self-parking, while depend on space availability, is 7-days 5am-12am.
Location
Facility Address: Plaza At Walnut Creek, North California Boulevard, Walnut Creek, CA, USA
The Plaza Garage is located underneath the 1331 & 1333 N. California Blvd buildings (The Plaza at Walnut Creek). It has two entries and two exists: One near 1800 Bonanza St. and the second near 1768 Mt. Diablo Blvd.
The building sits at the corner of Mt Diablo and N. California Boulevards, a block away to the east of Broadway Plaza and easy access to I-680 and C-24.
Posted Rates
Hourly Rates

0 - 30 min = $2.00
Each additional 20-min or fraction thereof = $2.00
Daily Maximum = $20.00
Amenities
Covered Parking
Handicap Accessible
Oversize Vehicle Friendly
Self Park
Valet Parking
Hours of Operation
Monday: 5:00AM - 12:00AM
Tuesday: 5:00AM - 12:00AM
Wednesday: 5:00AM - 12:00AM
Thursday: 5:00AM - 12:00AM
Friday: 5:00AM - 12:00AM
Saturday: 5:00AM - 12:00AM
Sunday: 5:00AM - 12:00AM